The Complete #1 'All-in-One' Digital Marketing Platform
Welcome to my Builderall Review 2019.
I had spent so much investing in various tools for my online business such as websites, email autoresponders, funnels, blogs, video creating tools and more. I was blown away when I discovered Builderall provides all these tools and more on the Builderall platform. Each time I log in to my Builderall account I feel like I am in a candy shop because there are so many exciting tools available all in one place, the business opportunities are immense.
Imagine having a solution which provides all the tools you require to run a sustainable online business without you needing to put in so much investment and which also generates passive income.  This passive income is the Builderall Leveraged Affiliate System.
Is such an 'All-in-One' solution possible and is one available you might think?
Yes, it is possible and it is available. I found it when I joined Builderall! Builderall has provided an intuitive 'All-in-One' solution on a platform which has all these Digital Marketing tools and more!
So what is Builderall?
Builderall is the #1 Ultimate Internet Marketing platform that gives you all the components that you will ever need to run a sustainable Online Business. Builderall gives you an autoresponder for unlimited subscribers, website builder, app builder, niche funnels just like click funnels and more.
Here are just a few of the things Builderall allows you to do:
Collect and manage email subscribers (no more email marketing service)
Send unlimited emails (no more sending restrictions)
Build high-quality websites (no more searching for the right WordPress theme or hiring an external design firm)
Create high-converting sales pages (no more landing page services or plugins)
Create membership sites
Sales funnels (no more expensive autoresponder services)
Create videos (no more expensive videographers & editors)
Track SEO metrics (no more rank tracking tools)
On page SEO reports
Click maps and heat maps to learn about your visitor's behavior
And MUCH more to help you minimize costs, time, and run your business smoothly
Create Android and iOS apps
Design presentations
Create animated videos
A complete design studio for mockups and box designs
Browser notifications to use on pages
Link unlimited domains to your websites
Fantastic support material and training videos to teach you each and every feature
The Builderall Market Place
Here are the 58 ways to build a sustainable online business using Builderall:
Website Design
Hosting
Local Marketing
Affiliate Marketing
Helping other people make money
Designing Flyers
Design Business cards
Designing Twitter Covers
Design Facebook Covers
Designing Blog Headers
Design InfoGraphics
Designing E-book covers
Design Banners
Designing Advertising Graphics
Design Google Plus Covers
Designing Kindle Covers
Resume Designs
Pinterest Designs
Membership Sites
Create E-Learning Training Courses
E-Mail Marketing Service
Create Webinars
Designing Sales Funnels
Animated Videos
Designing Presentations
Designing 3D Graphics
Designing Social Media Billboard
Create Floating Videos
On Page SEO Service (Local SEO Service)
Sell Your services On Fiverr
Offer Lead Capture On Facebook (Different Niches)
Build Landing Pages
Online Milk Box Ads
Ad There Picture To a Computer screen or mobile phone screen
Design Different Book Covers
Browser Notification
Offer Share Locker (Like and share pop up before seeing website)
E-Mail Scripts
Offer Phone Scripts
Coaching Scripts
Webinar Scripts
Advertising Scripts
Funnel Scripts
Internet Marketing Scripts
Offer DIY Marketing Tools
Offer DFY Marketing Services
Open Your Own Digital Marketing Agency
Offer To Build Free Websites For Non Profits (Builds your portfolio)
Create Mobile Apps
Hire Local Sales Reps to sell your services
Offer Local Businesses Digital Marketing Training
Offer Social Media Management for Local Businesses
Create Online Coupons For Local Businesses
Offer Marketing Agencies all the tools for Builderall
Sell Advertising space on your websites
Build Local Niche Websites and sell leads to local businesses
Create a Passive income with the two tier commissions (Leveraged Affiliate System 100% commissions on first payment and then 30% commissions on recurring payments!!!)
CPA Marketing
Name: Builderall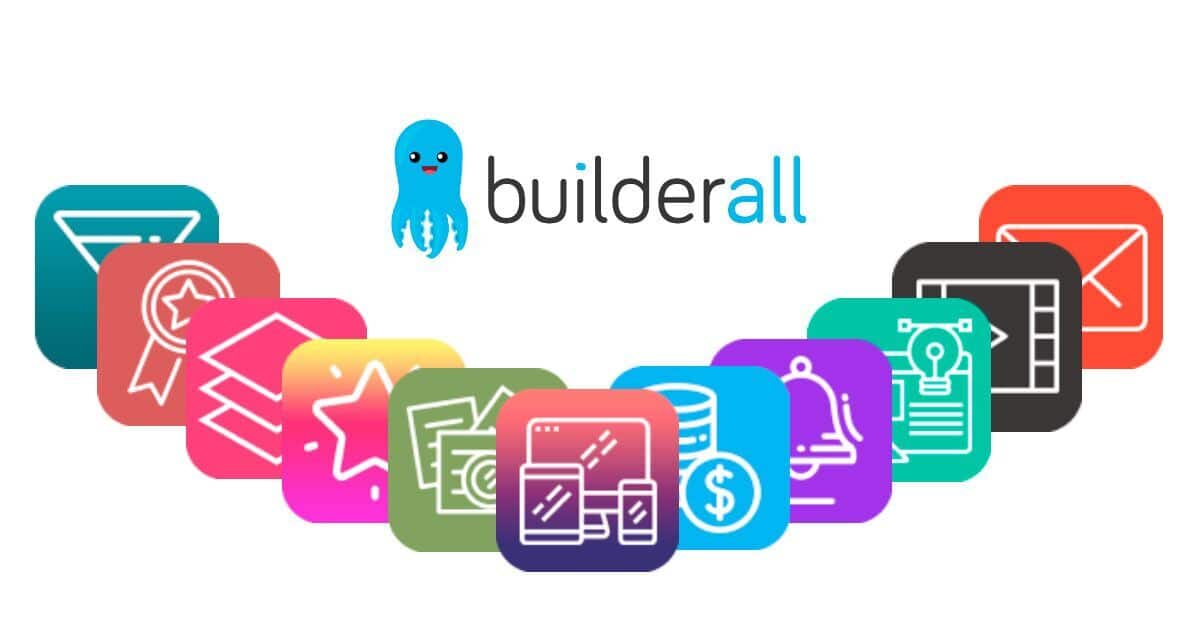 Website: 
Owner:  Erick Salgado
Price(s): $9.90; $29.90; $49.90
Category: All-in-One Marketing Tool
Verdict: Recommended
Disclosure:
This page might contain affiliate links. In the event of a sale, I will be awarded a small commission (at no extra cost for you).